Students during exam: Professor`s Report
This is the practice of American courts to invite an artist to make pictures. Speciality of artist`s view is attention to small details. Yesterday I tried such practice and found it really fresh and fun. Here it is several sketches from the exam.
When students take their questions we, members of exam committee, have about an hour to check documents, chatting or do nothing.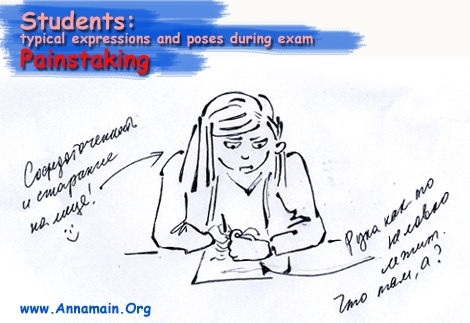 I invest that