Close to finish my new seria: Marketing. Very tired but happy
Author:
ANNAmain
• Date: 24 March 2012 at 01:03 PM
From yesterday India selebates spring 9-dayes festival Navaratri deducates to Divine Creative Power Female principal. Creation power is native mine so I like that dayes.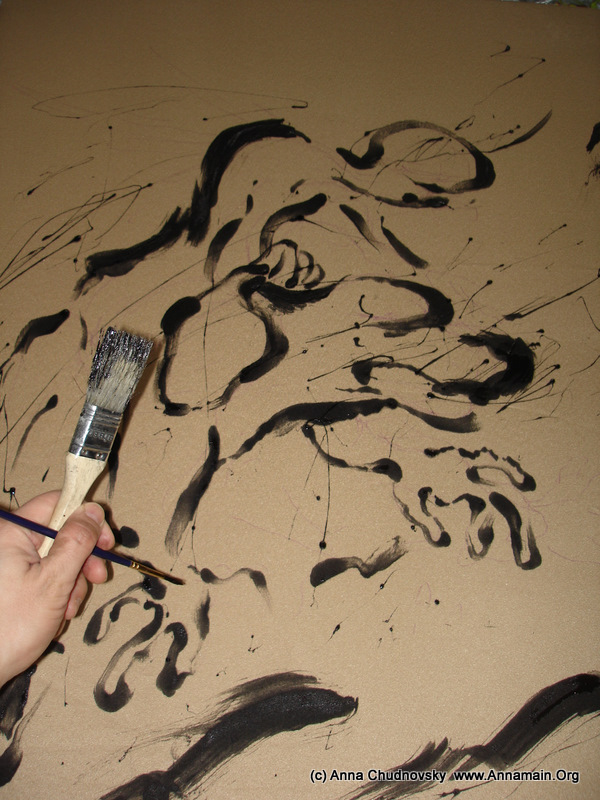 Yesterday I`ve finished 2 paintings from my new seria "Maketing", started next 2 and now feel very tired. And happy with the result. So tired I have no words to describe it but here it is pictures about the process.
Creation process feed me with power but my body want to fall asleep so I must do it now and then to do yoga or my hands would trembling. I am loss with phisical energy now… Sleep! Sleep! Ahhh!

Of course I`ll publish the final paintings later, with descriptions why and what and how, welcome to my blog, and Happy selebration! To learn more about the Festival read en.wikipedia.org/wiki/Navaratri