#ClimateChange 2014 Project: Important steps from #Climate2014 Summit
Author:
ANNAmain
• Date: 25 September 2014 at 10:23 PM
#Climate2014 summit is going on and I am working on the 3d stage of the general plan: to mark the most spectacular moments in human history during the global event. For today it seems several important points. First is the People`s Climate March which covers the globe, see the map:
The second is the movement from Business. We know, the world as it is supported by busenesses to move forward. So noone want it falls into barbarians. We just want it growth healthy into the next stage of the development. The key to growth is investment in right directions.
So Secretar-General said:
Ok he said it, let`s see the result.
The result seems good even today, at the start!
According to money.cnn.com/2014/09/22/news/rockefeller-fossil-fuels/ Rockefeller Fund divorces itself from fossil fuels
Many companies`ve announced the same: to put themselves into revewal clean energy and to divest their funds from fossil fuel industry.

According to today twitter twitter.com/ClimateGroup/status/515138277838688256, "Steve Howard says IKEA going 100% renewable".
Personally I love IREA both for it`s ideas and for products, having several rooms furnishing by IKEA only, with many IKEA products in all fields of my activity. Especially I like the paper rolls I use for my ink sketches and many others. Today I love IKEA more with the news: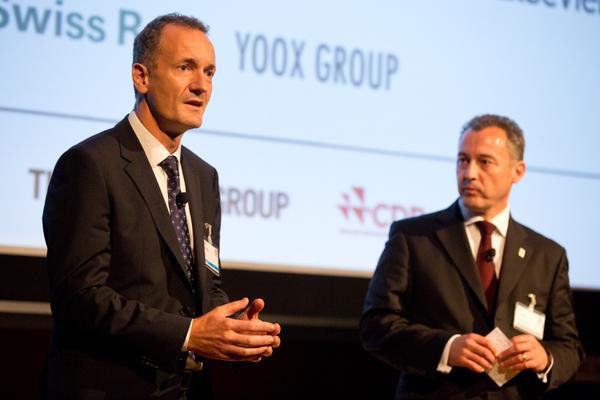 I witness Climate2014 Summit from here to be distant enough to continue my work. Make analysis, connections, Mindmapping, creating, being bold enough to claim my Climate Change 2014 project is the historical fact, the first in the world. Why not, it is the fact!
So Twitter helps to keep in touch at everything: "Investing in solar today is a smart move. This is why business leaders are at #CWNYC this week http://ClimateWeekNYC.org "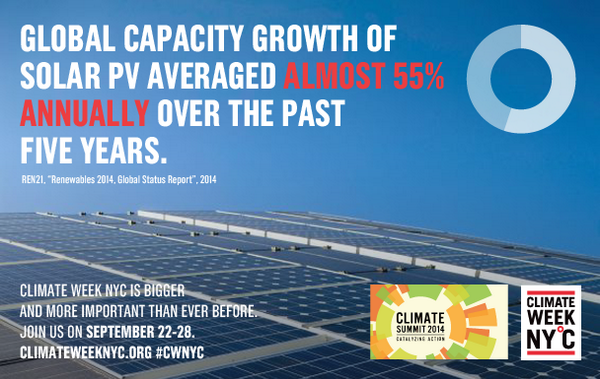 I am very glad to know religious institute make the good start. As I invested about 20 years to learn and practice world religions, I think, religious liders and institutes should be among the first who support transition to clean technologies. As business must care about profit, religious institutes has no such limits. So transition to clean technologies and enviromental friend type of behaviour are their direct duty. To educate people how to take care about divine world created by god. Actual actions to support words on books. It will be the mark if they really care about future or not, not claims but action.
According to gofossilfree.org/europe/church-of-sweden-fossil-free/ "President Al Gore is presenting over 800 fossil fuel divestment commitments by institutions and individuals in a speech to heads of state at the UN Climate Summit in New York today.
Among them, the Church of Sweden is announcing that it has completed its divestment process by ridding itself of its remaining holdings in gas companies. Its assets of $691,292,490 are now completely fossil free. And ,whilst the Church of Sweden was one of the first pioneering institutions to take up divestment from coal and oil, they are no longer alone."
Church of Sweden completes full divestment from fossil fuels:
Artists are on the go also.
WATCH: Leonardo DiCaprio Speech At UN Climate Change Summit 2014 In New York City
The best words I totally agree is: this is the choice to move forward or to be out of tomorrow.

I am very glad to know the movement became more and more powerful. HUman collective subconsciousness became more free of old statements and so make it internal power free to create new bright tomorrow.

Let`s witness, let`s participate!
@Avaaz @ClimateWeekNYC @HumanImpacts @ClimateGroup
@GPforEducation

#CWNYC
#ActionNotWords #IWDLeaders #2030NOW, #carbonfree,
#climate2014, #ClimateChange, #UN, #UnitedNations, #Sustainability,
#SustainableDevelopment, #Post2015, #MDG, #SDG,
#AgeofSustainableDevelopment, #WorldChange, #lowcarbon #economy
#Art, #ABArt, #ABPainting, #Cultura, #impact, #active, #proactive,
#climateneutrality, #climateaction, #Call4Climate , #unfccc,#CWNYC,
#PeoplesClimate, #business, #UNFCCC #sustdev
#takeaction, #artprocess, #newart, #SustainableArt, #ArtGlobal, #GlobalArt,
#NewGenerationArt, #Science, #Art&Science, #PoweroofArt, #ArtforEducation,
#CulturaGlobal, #CulturaMovement, #CultureClimate, #ArtforDevelopment,
#Education, #GlobalEducation, #SustainableEducation, #NewStyleEducation,
#ArtBusiness, #ArtGalleryNew, #SocialEducation, #ClimateEducation,
#SustainableEducation, #NewMovementEducation,
#IntuitiveEducation,#NewArtDirection
#Management, #ManageChanges, #Leadership, #WorldLeader, #ActualEvent,
#Event, #GlobalEvent, #EventForEducation, #SustainableDecision, #InfoArt,
#InfoGraphics