Author:
ANNAmain
• Date: 03 August 2011 at 04:56 PM
Yesterday everning it was a fire on the top of the mounting near the beach. The fire started suddenly because of dry and olive trees becomed torches. A smell of smoke covered sea, also clouds of smoke.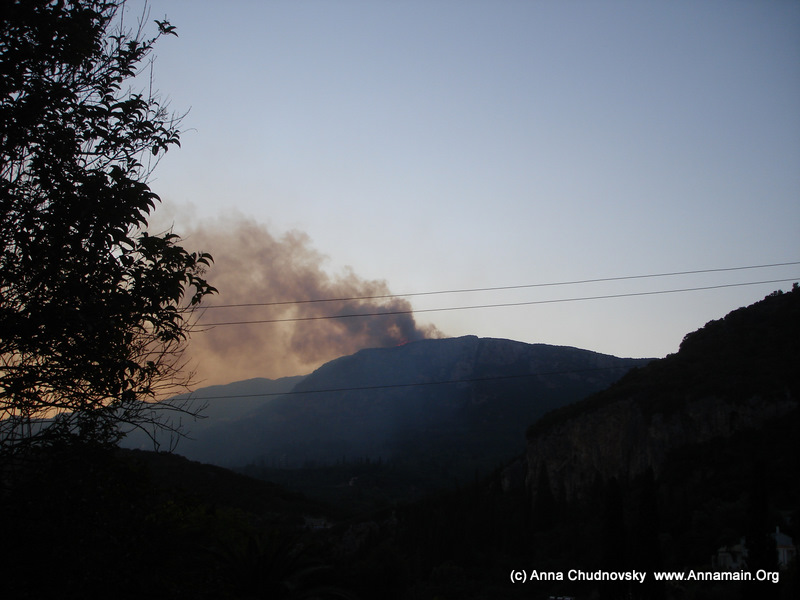 It was like Moscow last summer. We saw the fire on the top of the mounting tonight, although it was wild beautiful I felt a pity to trees and people. As we know nobody came to harm. Greecs manage the situation and quickly extinguish the fire by helicopters.
Today is no fire and no smoke but I see helicopters flyes all day and brings water from the sea to finish the fire and potect olive forest on the mounting. The sea is calm and only small black pieces of fired wood on the surface reminds me about the big fire last day. The point is the sea is cold today.