Happy wishes: the second step
Author:
ANNAmain
• Date: 22 January 2015 at 10:31 PM
Hello everybody, I am here to continue our case with happiness and upcoming Lunar New year. This is a lot of traditional Asian symbols concern happiness and it`s features. Making my Happy-New-Year video I design it in order to put many symbols inside. This is several reasons for it will be described later. Right now this is several screenshots:
This is God of prosperity, in modern design, really funny. I have several figure in that design, really nice, so I would like to put one into video. That funny god brings you prosperity. It represents by gold ingot, you can see it here, in classical ancient form of boat. Imperials gold ingots of traditional China was poured out in that shape. Then it becomes a traditional symbol of prosperity and also uses in FengShui en.wikipedia.org/wiki/Feng_shui
Yes, I practice Feng Shui for myself having some personal proves how it works, will describe it soon. So, while you are looking to the symbols of happiness of any kind, positive feelings and wills impregnate your subconsciousness so you become happiness-oriented. It hepls you to choose better ways in life, that`s why it works that way for good. So it is many symbols of prosperity and happiness in my video.
At the screenshot you can see a fan with fishes (carps) and hieroglyph "Happiness" at the centre of the fan. Carps are one of the most popular symbols of happiness and use in Feng Shui also.
One of the most important part of happiness is good health and longevity. I should say, the modern life requires health and longavity with good mental state to be active all of your life time.Here you can see the Chinese god of health and longevity, old hieroglyphs "Health". Funny goats carrying symbols of happiness (fish and a pot with gold) are flying here and there making the film animated.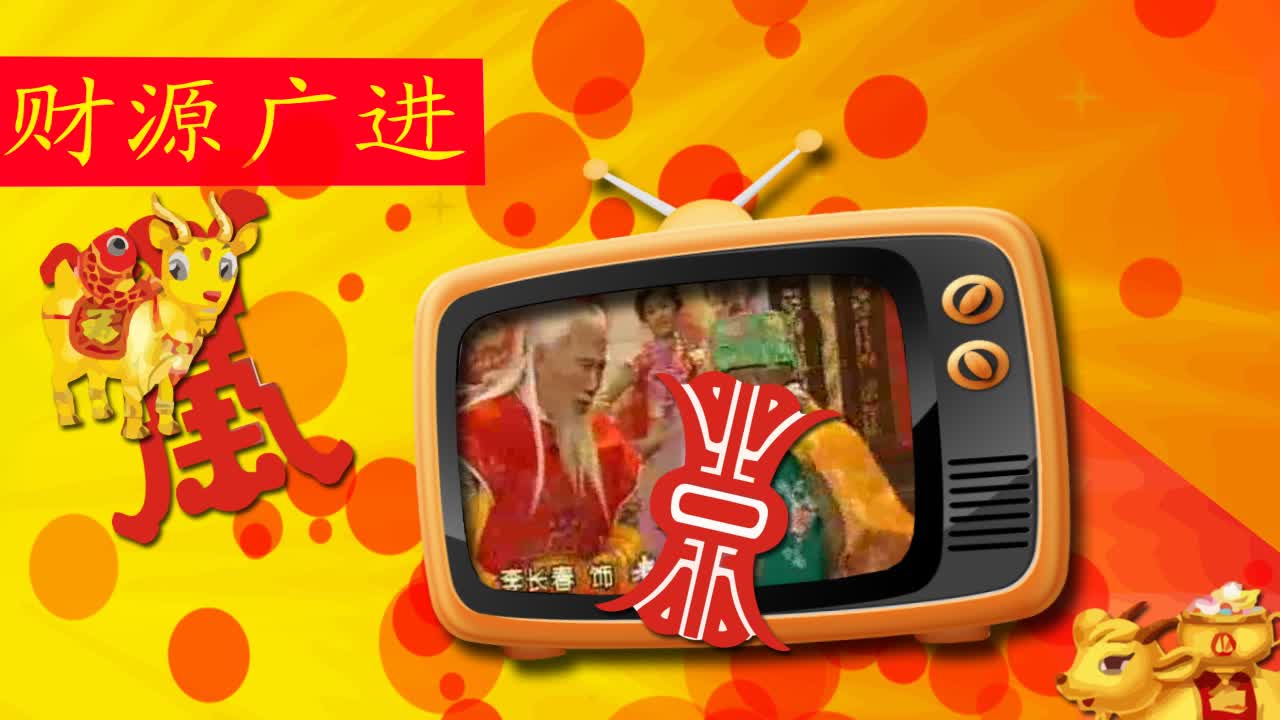 Let`s add some more!
Dragon in Asian culture represents the space energy. This is a powerful good creature. That`s why in many old tractates from wide range of subjects: Feng Shui, governance, painting, strategy, authors describe the subject about specific natural energy in terms of dragon. So you can see two dragong here with hieroglyph "Happiness" at the centre.
Here you can see a curcle with fishes and happiness hieroglyph. This is one of the most popular tradiotional Chinese arts: cut paper silhouettes. It can be big and complicated, a real lace, like knitting, with different happiness symbols. Traditionally it is cut by hands without any sketches or marks. Remarcable feeling of balance and hand control, the same as in Kung Fu. I admire it so much.
Another one cut paper with happiness and carps.
The next part of the video represents anothers cultural symbols so it comes in white background. You can see here an ancient stamp with old Happiness hieroglifs around. Everything is going around the God of Health to underline how it is important to gain sustainability towards our own bodies. I am trying to do it now, not to work so much and go for a walk!

Now I am at the stage of sond design of the first ready video. It has localization for China, with texts in Chinese. Sound effects I am adding must accompany video right so I have a lot of work here and now to finish it before my Sunday business trip to UK.
all the time I will describe you what exectly happens in video to make congratulations with New Lunar Year more closer to you in order to make you happy with good fortune for the next season, and allow you to share it with your friends.
Invite happiness in your life!
See you!