Investigating Adizes Corporate LifeCycle: point0 +point 1
Author:
ANNAmain
• Date: 27 March 2014 at 12:15 PM
Hello everybody, a couple words about Lifecycle Art project.
All paintings from the 2013 seria was made with the purposes to explain and educate people in simple way what is Lifecycle and how it changes features of visible situations from one point to another. That year I am focusing on Energies which represents the Lifecycle.
In my case painting is the language of knowledge and tool for investigation
,
that`s why I am so interesting in core subjects instead of landscapes.
Working on the Energies I insighted several more features of the process.
The first picture from last season was Zero point: the moment when a Founder feel new idea, but just as a dream. It was (000I) state which comes before an idea forms in human mind. The first point of the Lifecycle is Cortship which represents how a Founder starts to spread the idea among people and prepare them to start new activity.
Doing the new Energy seria I realized

this is the one single position Zero and Courtship which splits into two in human activities

.
In energies this is the same process just with two fases.
Two phases can be increased or decreased, to be forced, to be wasted and so changed in quality.
Natural deviation when an Energy becomes embodiment by words is also significant.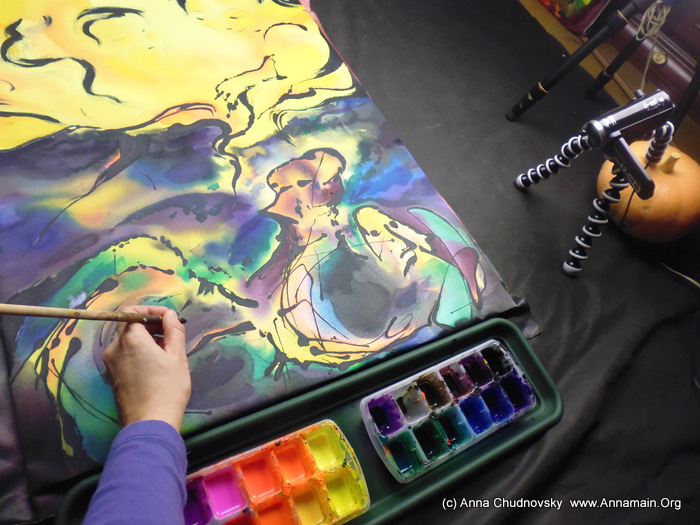 Also the structure. Energy has no adequate words in human language because of the matter of definitions. But it can be more or less degree of mass when it becomes discussed by words. it depends of human mind which was iniciated by an idea.
So now I can model the whole process of ideas coming and cortship with position requires more attention and easy position wich tends to growth.