LifeCycle Curve by Dr.Adizes: last 3 points to do
Author:
ANNAmain
• Date: 30 June 2013 at 10:31 PM
Oh my god, I planed to finish with the curve in JUne but it seems my lectures and graduation work required more energy. So now, qt the last day of July, I have to confess about 85% of paintings ir ready. It means I have to do 2 new and to finish one dated on July… feel tired. That`s why I painted the Final point (0000) of the Curve before previous two.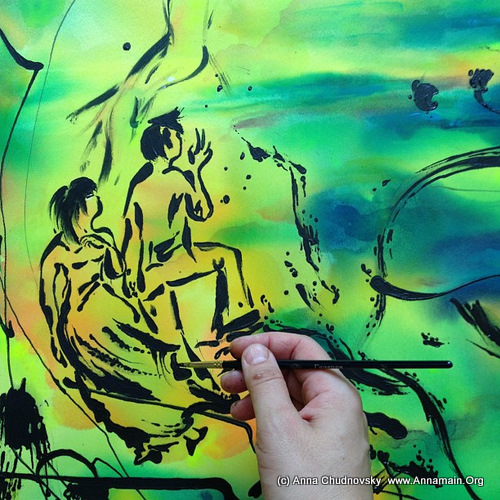 Hovewer I am happy to see it ready! That everning we have rain here, it`s getting less hot so I decided to spent the everning without hurry work, just with my tea ceremony and music. Also I realized how long didn`t paint with left hand (because it gives me so deep relaxation so I can`t do it quickly). Want left hand writing, painting, drawing, but be able just to make my small tea ceremony using left hand so feel relax. Next day I will make the final spurt and finish with the curve! Also I think about the task Dr.Adizes offer me to paint Mutual Trust and Respect concept. I have several ideas how to but want to spend more time investigating the base concept of his system just to feel it by myself.