My new pad-painting "Gold OLive Tree"
Author:
ANNAmain
• Date: 29 August 2011 at 12:48 AM
I`ve finished several new painting on my pads to make it individually designed. Acrylic painting, gold and varnish creates beautiful suite of lines, shine and matted surface so it looks really nice, actually more then I expected at the beginning. I started with A3 pad and use close place on my zen-balcony to make concentration more.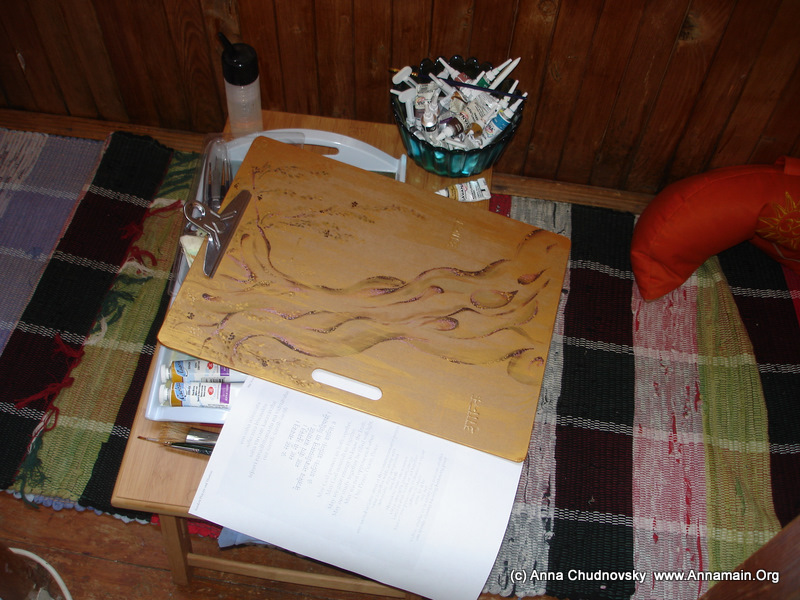 Olive trees ( en.wikipedia.org/wiki/Olive_tree ) is amazing, it`s shape seemed as if it comes from a fantasy story of film. The main idea and colours of the picture belongs to my sketch I did last year just after I leaved Corfu. Olive trees also associated with historical symbol gold olive chaplet and also with a symbol of peace. All of it mixed in my hands and this is the result - the base sketch.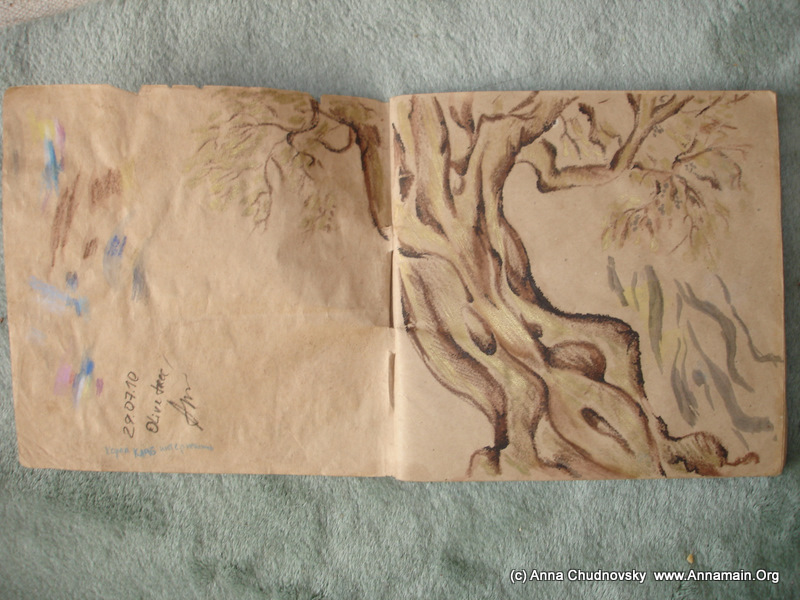 I use Royal Gold, yellow and several shadows of brown painted the Olive Tree on the pad. It was something like Japanese style of painting on traditional boxes and other things because I used gentle strokes and the tree seemed half-hidden by fine gold strokes over it.
In Chinece tradition I love paintings accompanies with a text concerns the main mood and describes the main idea of a painting. So I decided to make inscription.
As olives associates with peace I also wanted to link it with my favourite Indian tradition. Greece and India connected by Alexander the Macedonian so it was corect. My favourite praer "Om Shanti" ("Shanti" means "peace") was the best to put here so I paint the word "Shanti" on Sanskrit triplicately.
When it was finished I varnished it 3 times to make a good protection for the painting and the pad itself. The result is really nice, during I did it I realized how to use small lamp for e-book to work with pad tonight if I want to sketch outside.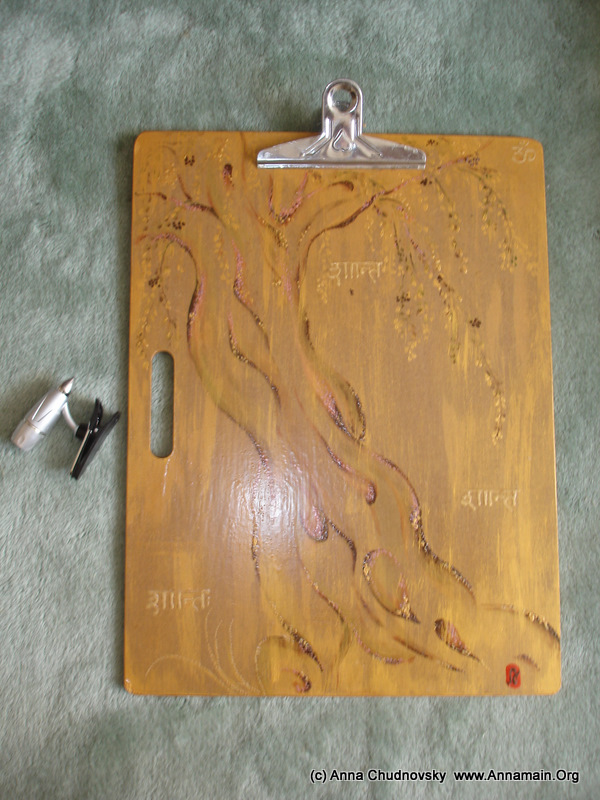 On the back of the pad I wrote the text of appropriate Sanskrit praer with the translation into English below. I`ve always inspired with enlightening meanings of Sanskrit so it was a good idea to write it. Then I made varnish 3 times.
When the work was finished I couldn`t stop and made the box for my tools the same way… Look at it… Ah, and my feets`s here!..
So now I am really satisfied with the result of that work. I will use my tools with more pleasure and care as it becomes so beautiful and full of meanings I like. Besides all tools will save if I spill something