Author:
ANNAmain
• Date: 29 July 2012 at 01:54 AM
That visit to Corfu I`ve a new experience: to paint among stones. Thanks to my brother Alex presented me a waterproof set of bags!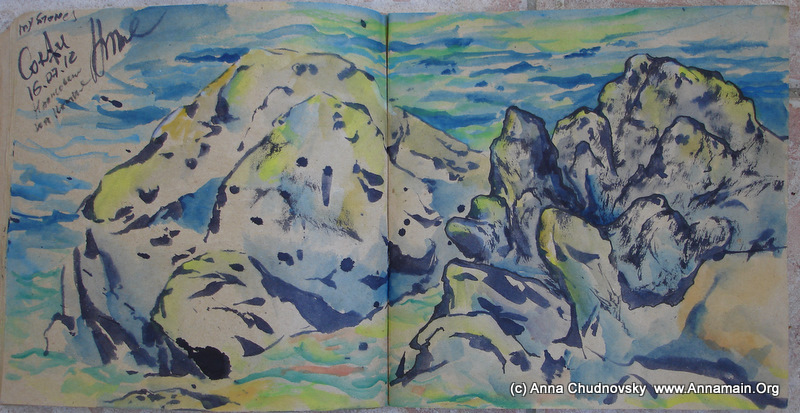 So I can pack my scetch albom and brushes and aquarels and swim to rocks and paint it! Here it is the first scenche I did from my "host-stone" - the stone I prefer to stay, have a rest and also to sleep. I painter 2 dark rocks on the left side, listening how waves splashed, wondeing how different are their shape, dreaming how it will be wondeful to feel eveything by brushes just at the place, not from the memory.
Hee it is the kind of freedom I started to like!