2014 Adizes Art Project: it`s started!
Author:
ANNAmain
• Date: 11 January 2014 at 01:00 AM
Ok, the holidays finished and I am going to work! Several lectures per week and many plans surround me all time. Today I`ve started the process!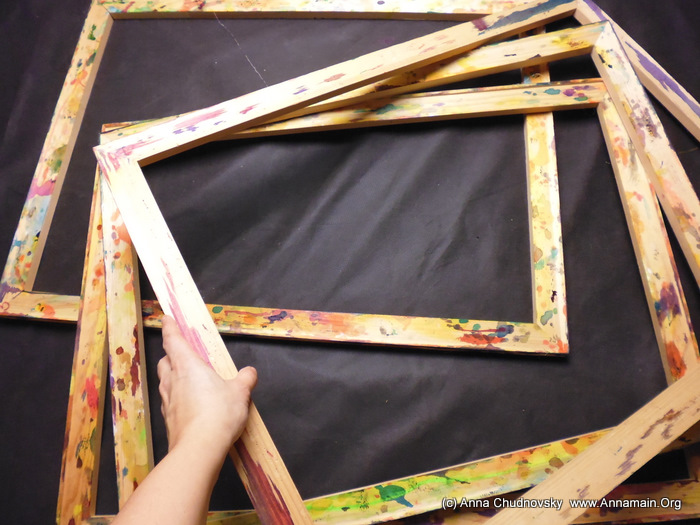 It`s the most annoying job in whole painting process: to put canvas on frames. They says I should enjoy it as a kind of meditation. I sould but actiually don`t. It`s seems as a waist of time. That`s why I prefer to it all frogs one time and to put at least 10 canveces on frames. At least it will be finished in one day and so allow me to paint free about a month without desturbing! So the process has started today. Now it`s night and I have 8 hours of lecturing next Saturday and Sunday so I have to go to bed now. See you!