Art Investment: 2015 Catamaran Project as XXI century new Art movement
Author:
ANNAmain
• Date: 06 January 2016 at 01:53 AM
Hello everybody, my birthday will be in a few days so here it is the results of the year: Catamaran Project. The main purpose is to support positive changes, to manage it in constructive way in global scale and create new possibilities. Let`s see the Infographics: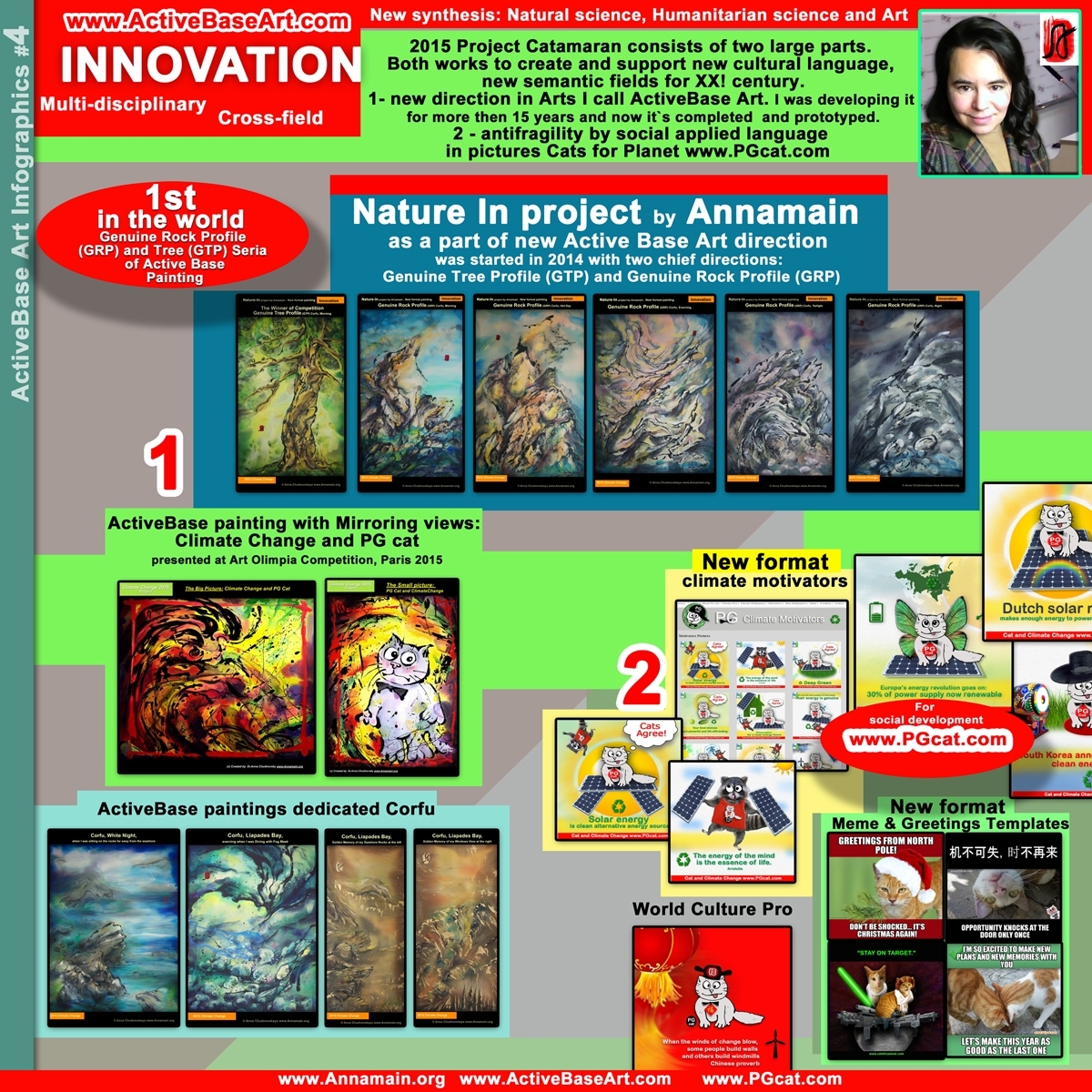 ArtInvestment articles: Keep in touch, stay with me, win with me!