Caramel mountings, clouds and stars
Author:
ANNAmain
• Date: 14 November 2012 at 02:58 AM
This is a little bit strange automn, it started snowing, then raining, then it was cold, snow and rain again and now it is a little bit cold. It becames dark at 5 PM, and then I turne to recall my summer with stars, green waters and stones.
This picture I did at Corfu from my balcony, mounting view. It was so georgeous to see how it bacomes soft pink and red at sunrise, grey-sand-mist at the daytime and blue in everning.
It was the first time I painted mountings after my Shanghai trip. Differencies between two mountings was obvious but it was something light similar between it, covered by environment, very light sence of similarity, something on perriferal side of a brain we can`t catch at the moment.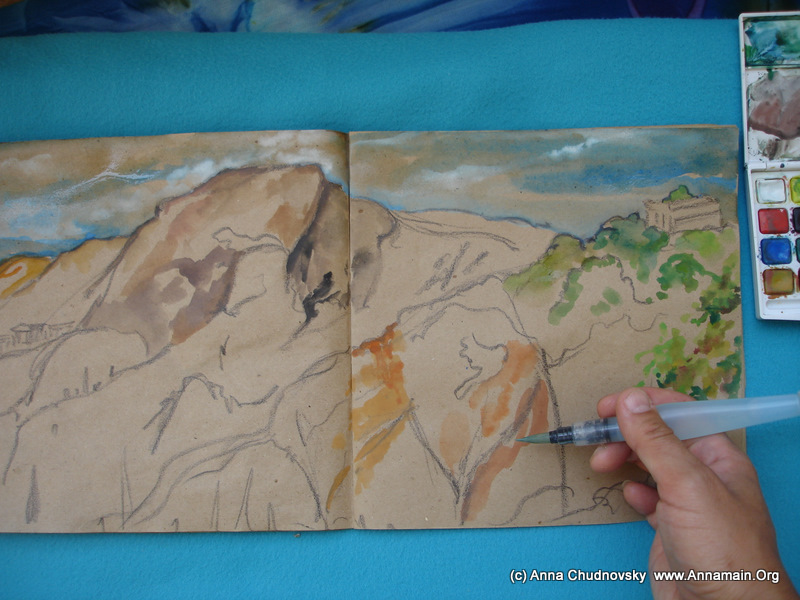 I made a bed on the balcony to enjoy nights with all stars on the sky, with felings open, and sometimes moon was my guest. This is important to have right place to sleep, even the room was beautiful it was much more better to have a chance to see night sky and mountings breathing in the dark, especially at 4 AM when everyone falled to sleep and it was no light and no people and no sounds around.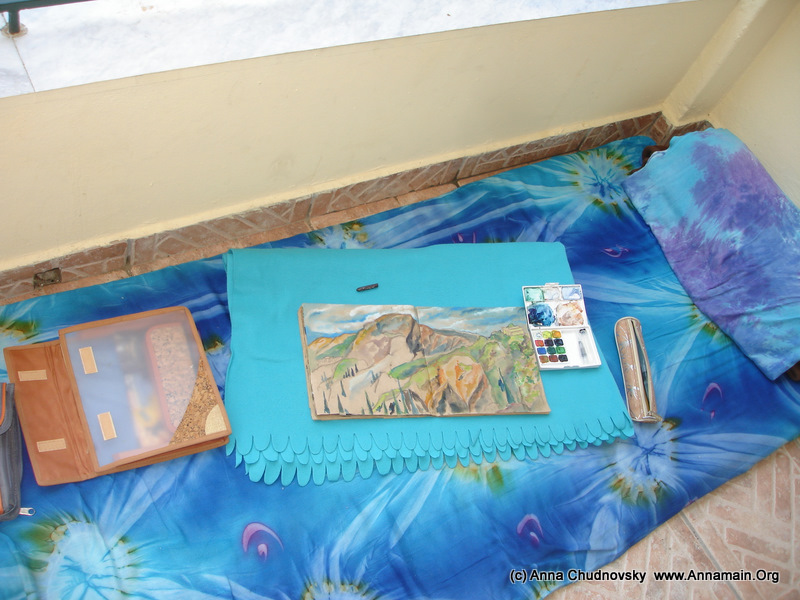 Tha target was to catch the moment of sweetness of the daytime, when tha air became like a caramel and vanilla, and the sea sounded not far away, unvisible because of several big trees, and the mountings seemed so close to me.
No camera could feel it…
but the scetch can save the feelings of the place better then words.
Caramel mountings from sweet place, near the green-blue-green waters of dreams.