Changes for the best view
Author:
ANNAmain
• Date: 25 July 2012 at 02:35 PM
That visit I have many changes since it`s started. My first room had lizard-view. My second room had a tree-view:
...and my current room has a glorious mounting-view. It could be a sea-view but the trees shields it. I could feel the sea, listen it so purey as if it is just near my balcony.
Of course I love it! The second floor is better, I feel as I live in a castle and could see everything from my balcony, actually I like it so much to carry my tools here and work, sleep and have a small privat tea ceremony here. Actually I`ve built the nest conviniant both for day and night time: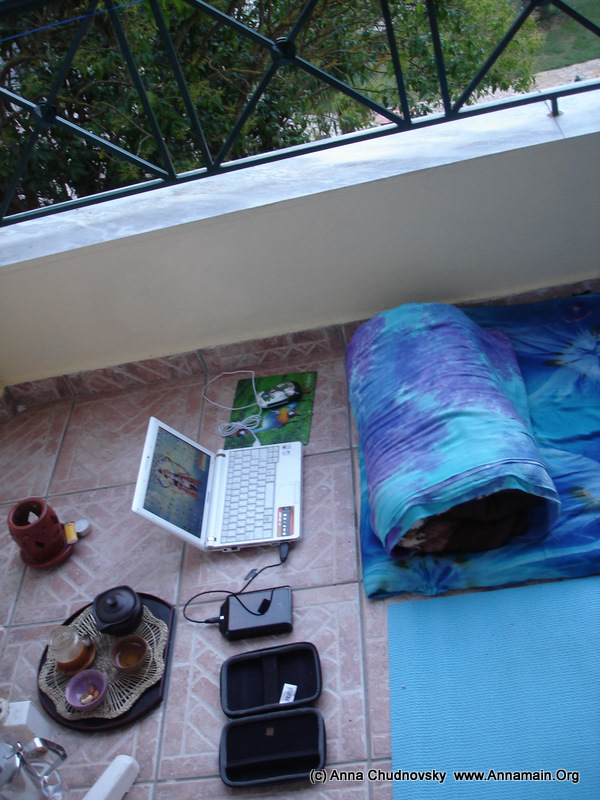 Here I have a view to stars and moon and have many thoughts and plans for my art and future pojects and more, more, more because the internet connection is good and the weather is nice and I could go to swim every time I want it. So it`s a paradise!

)))