Author:
ANNAmain
• Date: 09 August 2012 at 01:49 AM
This visit to Cofu I have a chance to see seveal kinds of weather. The most beautiful is clouds in evening sky:
Big clouds was splitted into smallest parts, it was a gentle pocess without strong wind but it could be visible how different layers of air was mixed. All scene with the diection of light and siluets of tees on the mounting was so beautiful then I ran fo my camera to fix it. So after an hour big clouds exists only in my picture: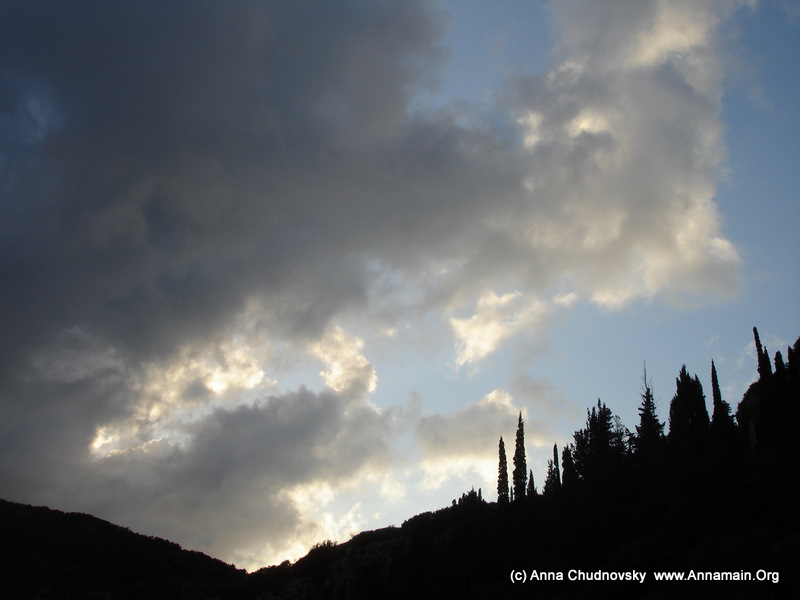 The sea was sweet and quiet:
... and this is the autoportet!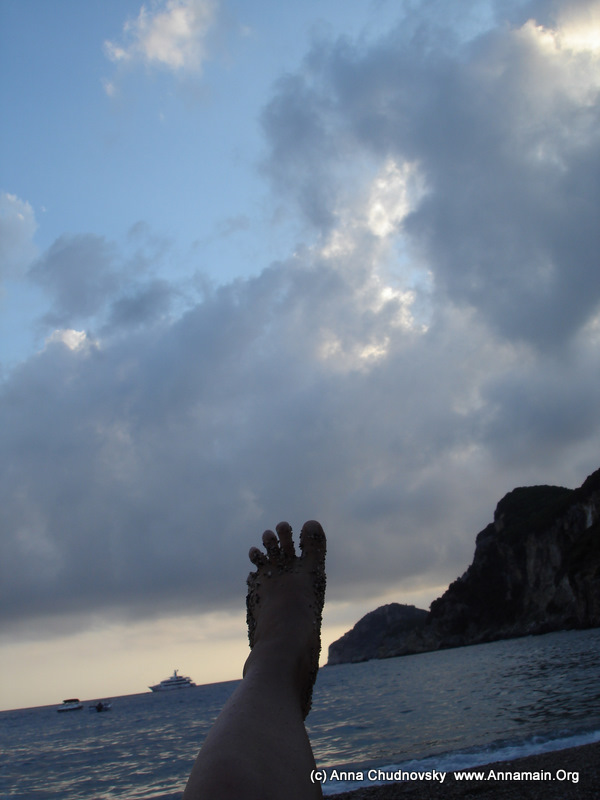 8-)