Corfu: sun, rain and waves
Author:
ANNAmain
• Date: 23 July 2014 at 03:23 PM
Today morning was rain. I jumped up in early morning in order to shoot it but it had stopped before I did it. SO I run to the beach:
It was pity I didn`t shoot the rain on the sea, but the colours of the water was rainy. Leaden, heavy waves, with sand and water plants, it seems cold. It wasn`t cold actually, even more wam as in the day time yesterday.
YOu can see, the sea as dark and wavy. Different stones on the left side of the beach formes waves in different direction: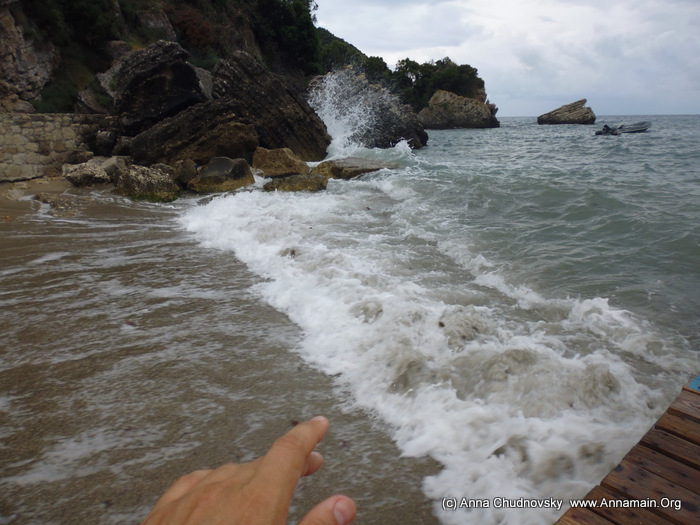 Waves comes fo a long distance:
One by one:
Sometimes I wasn`t able to keep my feets dry, just to keep 3 cameras safe: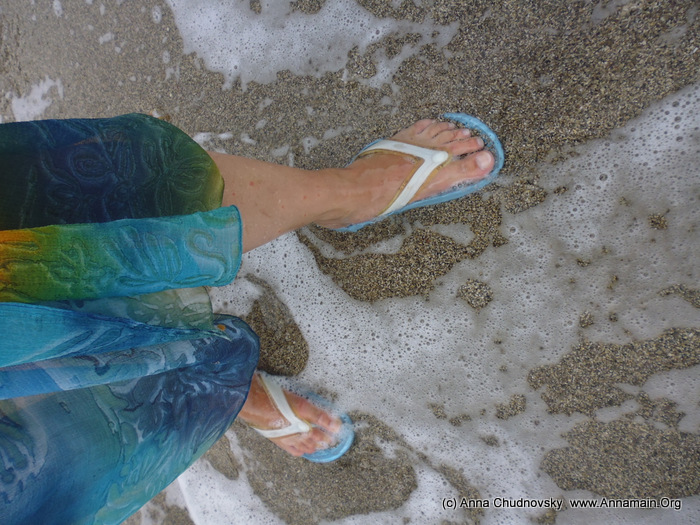 Sometimes cameras weren`t in safe: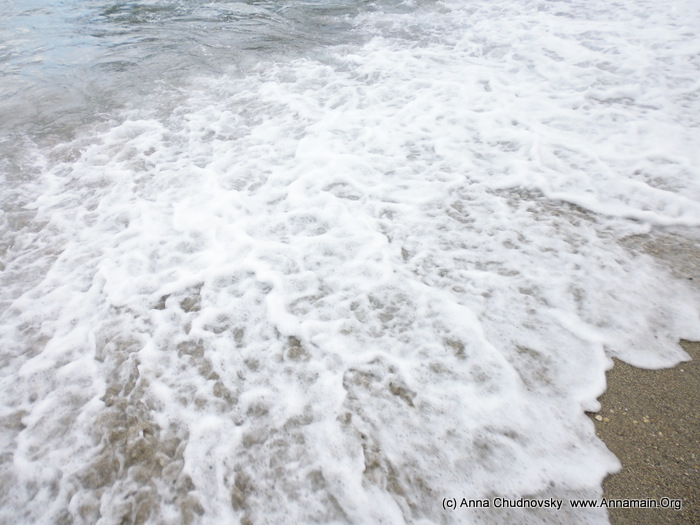 Near the rocks waves become unpredictable:
About 4 hours of shooting made me pleased with the matherials, and then sun comes through the clouds and said me hello: