CyberWar Art Project: Being in and out
Author:
ANNAmain
• Date: 13 May 2013 at 01:07 AM
Ok, hello everybody, I am here with you, partly in present - partly in future. Actually I am doing 2 projects one time, one of them is CyberWar, and the second is about Adizes`s leadership development (see it in my next post)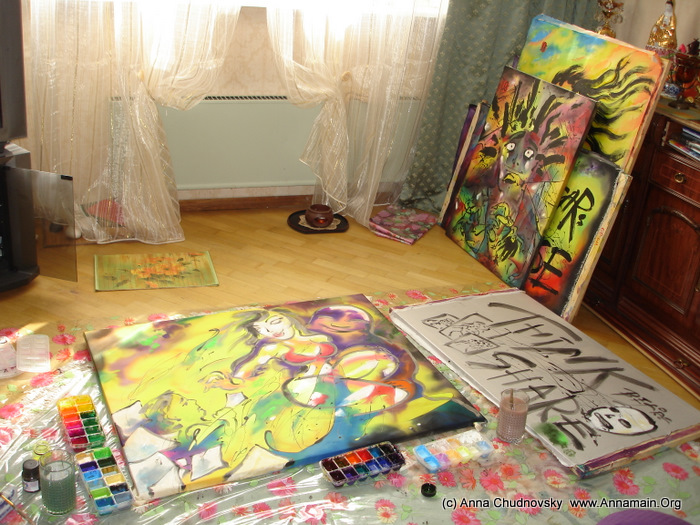 Both projects are healthy, CyberWar Sections 1-2 now contains 24 art objects from 40. Art about Dr.Adizes`s leadership is in good heaalth too and contains 4 finished painting about life Cycle curve and about 17 in sketches. I friquently think about how it could be good to be an Indian demigod and have additional 4 hands! Because multiprocessor neuronet could calclete and generate several processes simultaneously as I usually do, but just one pair of my hands have to create the final product.
Oh my god, I am tired and want to swim in the sea! But if I did so I had no wish to work. That`s why I have no sea in order to be more effective that time, sucrified my deepest desire to my best duty.
Ok, this is the frament from CyberWar Section 1, I can`t show the result until September but as usual you can see such confidential parts of the painting, being a witness of the process online. Hopes you found it curious!