InkSketch: Anna`s December-12 Mood Flow
Author:
ANNAmain
• Date: 27 January 2013 at 09:58 AM
Sometimes mood flow takes us up and this s no chance to evaluate it in total. We need to keep a distance from moods to understand what it means so this is my mood flow diary from December 2012 I was able to fix on paper. It starts unexpectable, just from several strokes, and then I liked it.
In December several things I expected and prepared didn`t happens. But several unexpectable things seemed to be happened out of my wish, so it was a Sadness Mood Flow:
Then I concentrated to handle it so it was the Keep balance mood:
Then it was a stange mix with expectations, curiosity and strong feeling of not so good result. At least not easy, so I started to play with ink and brush trying to understand what the mood flow means and what to do with it:
Then the mood was appeared, I guess it was careful Curiosity, ready to turn back:
Things seemed go on so I started to make preparation to handle it in best way.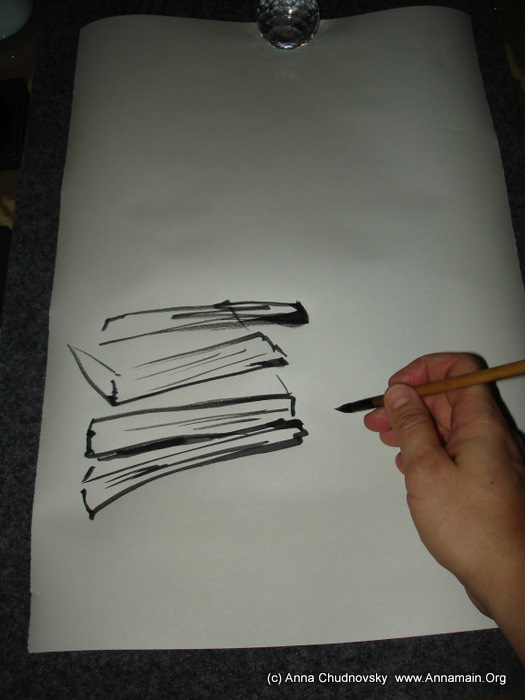 I prepared carefully and as the very best result was I reorganized many work things I wanted to do long time but had no motivation. It was really good result of not so good mood so I evaluate it! My libary and all instruments now unbeliveble tidy!



I prepared everything, made planning of all results, kept every good and prepared to avoid poblems, and then… then unexpectable things became expectable and organized.
And at the end of the story it didn`t happenes.
It was a strange mix of disappointment, last waiting (I hate to wait, of course), lost of my time and expectaions. But the same time I felt easier and also several problems could happens didn`t exists as the main event didn`t come.
So the final mood was a mixture of waiting, relaxation and anxiety what ever could happens and required fo my time.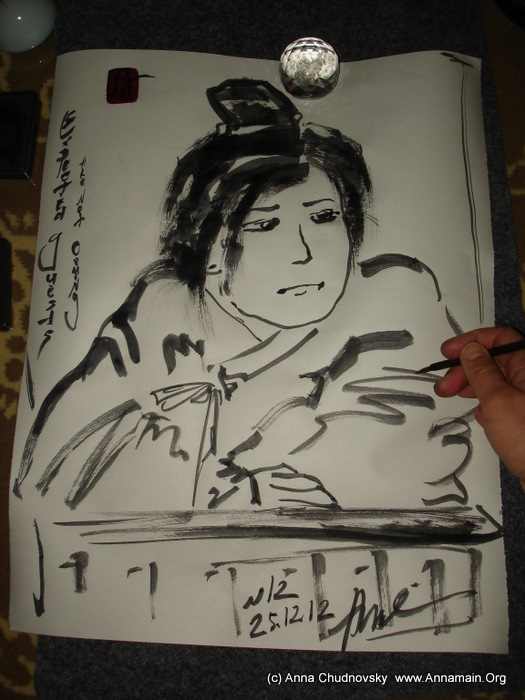 But the best result was I did many things with reorganization and redesign was finished, it was successful without any bugs. So December-2012 finished positive.
It was snow, snow, snow and everything became new.