Author:
ANNAmain
• Date: 23 December 2011 at 09:17 PM
Sometimes I send a serious idea into my 'brain-processor' and allow it to think. That way is much more productive and allow to make several pojects in the same time. To help the process I frequently make a fun pictures like that: "Two Samurais Walking Tonight".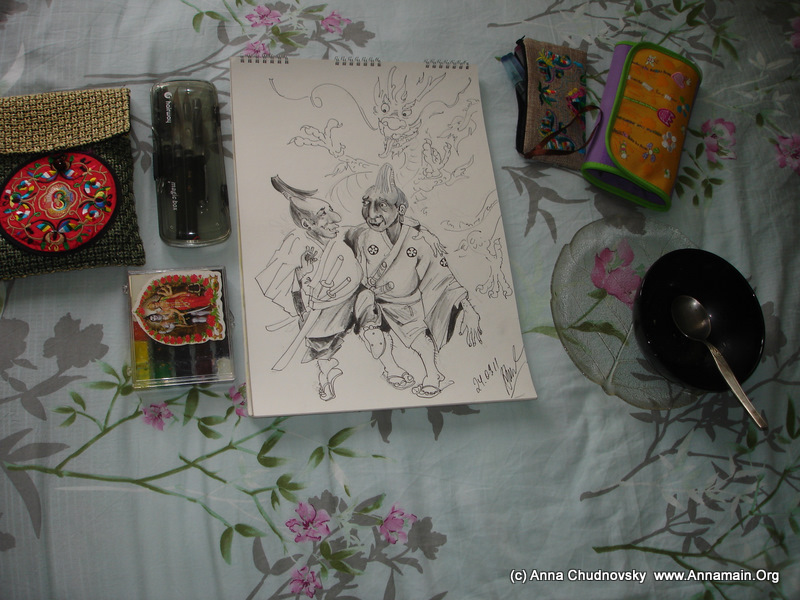 One of the conditions for such mind mode is to be relaxible but active. So I prefer to draw something simple staying in bed. Oh, how I like it!



This picture is about two samurais belongs to Edo period (I hope so), they are a little bit drunk. They are friends supports each other and now they are going home after a party telling each other ghosts just for fun.
But sometimes we speak about something mysterious without having a thought what it will be if mystery comes to our life. May be it somewhere not far away?..
At the end I was liven up with the idea and make a Dragon drunk too. Such a moment! Just imagine how samurais turns back and what thay could see… may be they run away? But it is possible being solidary with the drunk Dagon they'll invite him to have sake together that night.