Nature-In Project in Progress
Author:
ANNAmain
• Date: 17 April 2015 at 05:51 PM
Today I`ve finished some experiments with matherials and effects and start the next stage of my Nature-In project. The special feature of Nature-In is it was started exectly the place was painted and contains all elements of the nature around, includes solt water of the sea, surface of the stone and sun which dried my colors right on my brushes.
Look at the picture: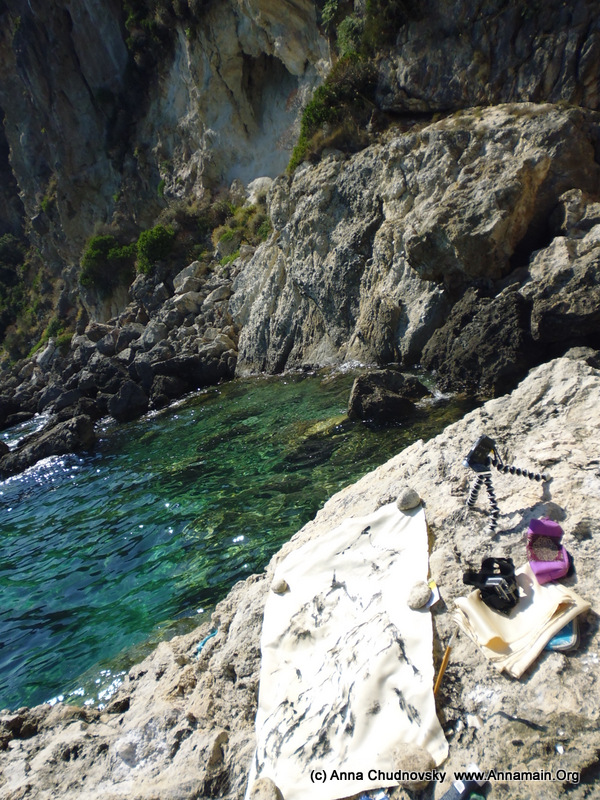 That rock is in about 500 m from the seashore, I swam to it by my own, with all the things I need to paint the project.
But this is the exect challenge. I wanted the nature comes into my painting, and I wanted me to be souled in that nature, to be melted with that place I love.
A lot of experiments with matherials etc, and it still needs to make some tryes. You can read about the beginning here annamain.org/site/comments/beautiful_beautiful/ while I take my efforts to develop the technigue. Innovations costs a lot.
Let`s see what it will be!