One day of Project work; 500 days by UN call for better future
Author:
ANNAmain
• Date: 21 August 2014 at 03:33 AM
All news for today, till current moment 3:33 AM when I am falling asleep right on my painting. The biggest painting is growing healthy from 1 stage:
5 minutes ago I`ve finished the 3d stage, the most part of the black contours, hundreds small and smallest black lines covers all over the 110 X 90 cv painting represents the first Kondratieff wave en.wikipedia.org/wiki/Kondratieff_wave
The preiod right before the steam engine, when ideas was floating around, forming new vision for genious of invention in Holland and England. We know the moment when the first invention formed the 1st Kondratieff wave. We know the moment it started, but before that moment it was the significant period of search, both scientific and intuitive. Hundreds attempts to develop and polish the result. The process of negotiations, gathering right people to work together, new business style.
The result of that process was the invention which turned our world right the way we inherited now.
So, this is not the exect day but the process.
Why I pay so much attention to processes?
Because we are staying at the beginning of serious changes to balance Climate Change and to harmonize our activities. This is not a single decision. This is a process of many steps from many sides, that`s why it is so important to pay attention how big results became an outcome of many efforts.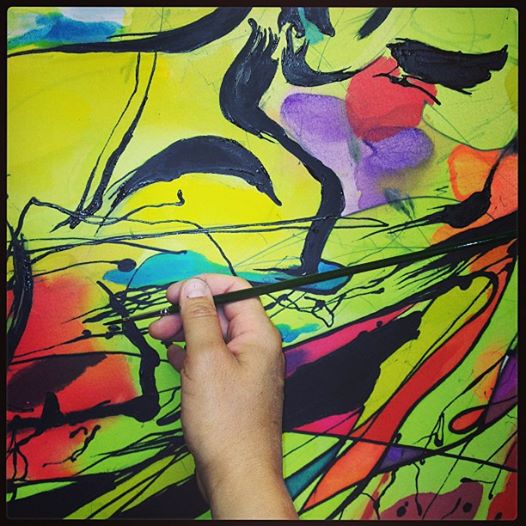 Enough for today, as I am near to drop my head on my keyboard. Next day I will work with enothers paintings to let that one be dry for the next stage.
See you!