Revolutionary solutions examples: Japanese floating solar power plants
Author:
ANNAmain
• Date: 17 June 2015 at 01:20 AM
Every country has own achievements in Antifragil sustainable solutions. Undoubtfully, every step in that direction is important to keep the direction of changes and to encourage others to make own steps.
The information for that new generation Infographics was sent to me by my friends www.huffingtonpost.com/2015/06/15/japan-floating-solar-power_n_7588506.html
Human mind is so powerful so we can make real things from science-fiction novels in short period like 10 years. We are powerful enough and have all of the great minds and technologies to make better future. We are ale to make soft transition of capital, technologies, human resources and all of the components of management to better future. The process is so visible so even churchs and ensurance companies start divestments from old technology to the future. That process can`t be stopped. But it could be better managed.

In order to encourage people to accept positive changes and new solutions, especially in front of climate change, you can use that wallpaper, a very fresh one.
If you want to make the same popular infographics example about your country, visit the special Facebook page www.facebook.com/pgcatmeows and make request with the link to prove the statement. So you can spread the information about own country.
More climate motivators and Climate Wallpapers are here pgcat.com/cmotivator/index.shtml and here pgcat.com/wallpapercl/index.shtml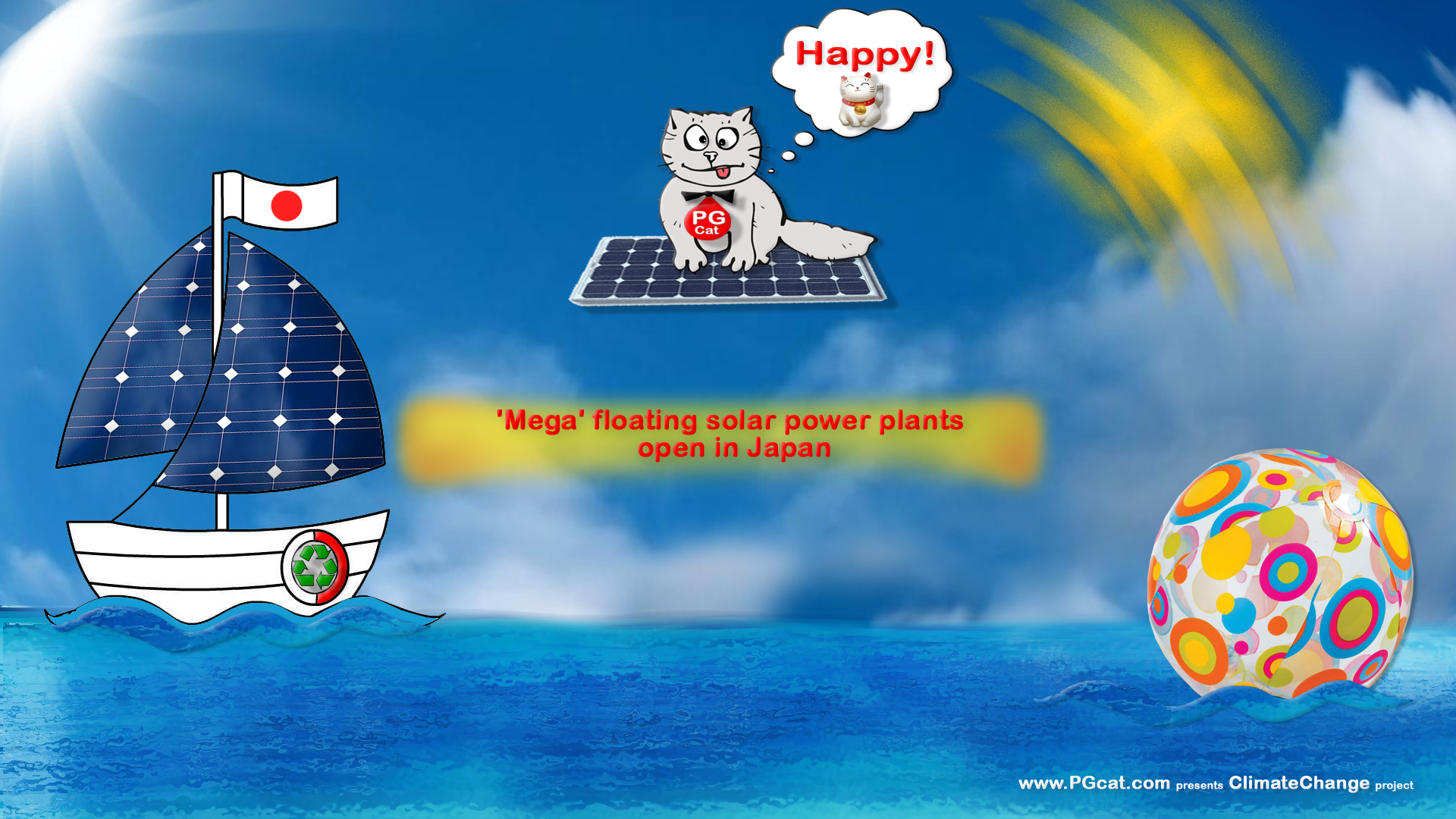 #Japan #solar #plant #green #energy
#antifragile #antifragility #strategy

#2030NOW, #carbonfree,
#climate2014, #ClimateChange, #UN, #UnitedNations, #Sustainability,
#SustainableDevelopment, #Post2015, #MDG, #SDG,
#AgeofSustainableDevelopment, #WorldChange, #lowcarbon #economy
#Art, #ABArt, #ABPainting, #Cultura, #impact, #active, #proactive,
#climateneutrality, #climateaction, #Call4Climate , #unfccc,#CWNYC,
#PeoplesClimate, #business, #UNFCCC #sustdev,
#takeaction, #artprocess, #newart, #SustainableArt, #ArtGlobal, #GlobalArt,
#NewGenerationArt, #Science, #Art&Science, #PoweroofArt, #ArtforEducation,
#CulturaGlobal, #CulturaMovement, #CultureClimate, #ArtforDevelopment,
#Education, #GlobalEducation, #SustainableEducation, #NewStyleEducation,
#ArtBusiness, #ArtGalleryNew, #SocialEducation, #ClimateEducation,
#SustainableEducation, #NewMovementEducation,
#IntuitiveEducation,#NewArtDirection,
#Calligraphy, #Painting, #Acrylic, #NewTechniquePainting, #NewArtStyle,
#ArtPlusScience, #ArtProves, #ArtWitness, #OnlineArt, #ModernTrendArt,
#SocialProject,
#SustainableBrainWork, #Effective, #Efficient, #Lifecycle, #Information,
#Image, #ShapetheWorld, #ArtIsTool, #IdeasToRelity, #IdeasWork,
#WorldNetwork, #WorldArtNetwork,
#Management, #ManageChanges, #Leadership, #WorldLeader, #ActualEvent,
#Event, #GlobalEvent, #EventForEducation, #SustainableDecision, #InfoArt,
#InfoGraphics