The end of the Lunar Year: developing the Bridge
Author:
ANNAmain
• Date: 18 February 2015 at 12:29 PM
Hello everybody, tomorrow will bw new Lunar Year and I am happy to confess, the projectwork is going on in good shedule. Such a relief! At the present stage I am ready to make transition to the new year with new levels of aims and gain all of it.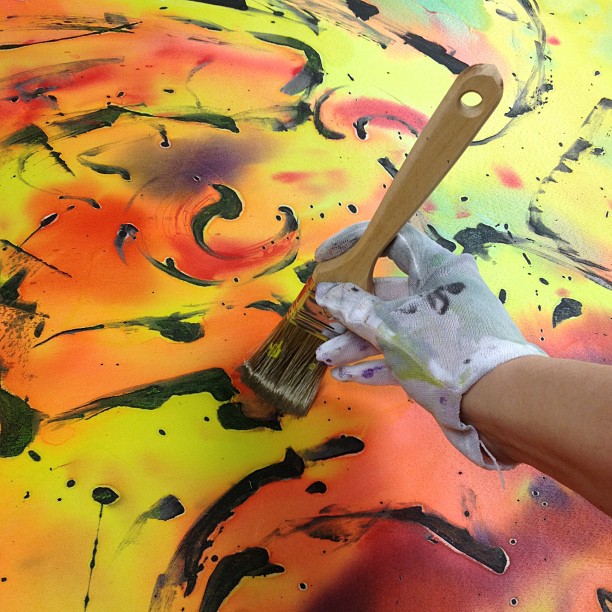 This is the feeling of spring, new ascendense, blossoming, so special to LUnar new year which calls Spring Festival. A little bit more and all will be ready!
That time I force myself to keep in eye blue sky without clouds and sun which shining. It seems so close to spring and summer so I can hear waves of sea splashing on Liapades seashore. As I filmed is in so many views, I can remember it in details, that`s so sweet so makes me rest during work. Also I am thinking to visit China and South Korea soon, may be also Japan, and my planned visit to UK. Anyway, it will be a remarcable year!
Kepp it going, just keep it moving all the time!
In the reality we have now snows and minus 10 degrees. Not so cold but cold enough. So I am staying in my stidio most of the time, making new arts and films.
The message is clear: it doesn`t matter what`s your surrounding looks like at the present moment, if you keep the vision what it will be naturally soon and what you will do to make your own road ahead.
One day before new year of the Goat which is definitely mine, as I am a Capricorn. I will prepare things for tomorrow when I finish my today tasks.