Unknown Stone Object (USO) Genuine Profile, RAW format. Live Report
Author:
ANNAmain
• Date: 27 February 2017 at 04:44 AM
I invented a new format of painting especially for the case when something unusual could be discovered. More then 6 years I spent for my search in many places. Eventually it`s succeded!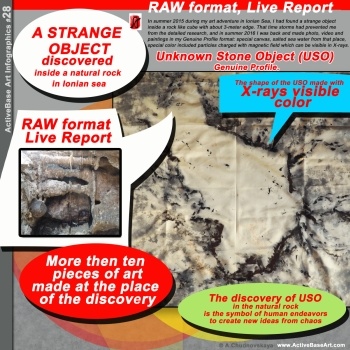 Tags:
#UnknownStoneObject #USO #GenuineProfile #RAWformat discover